Power Delivery Charging
Charge faster than ever!

Charge faster than ever!
USB Power Delivery is a fast charging technology supported by a wide range of devices, including compatible iOS and Android devices.
Because USB Power Delivery supports an output power of up to 100 watts, it can be used to charge a broad spectrum of electronics at much higher levels of power than standard charging. This universal technology benefits consumers as they can now use just one fast charger for their laptops, tablets, smartphones and other devices.



USB Power Delivery in 3 features
Allows power direction
to flow both ways

The device with the power provides
the power to the other device

Increased
power levels

up to 100W

Optimize
power management

across multiple peripherals by allowing each device to take only the power it requires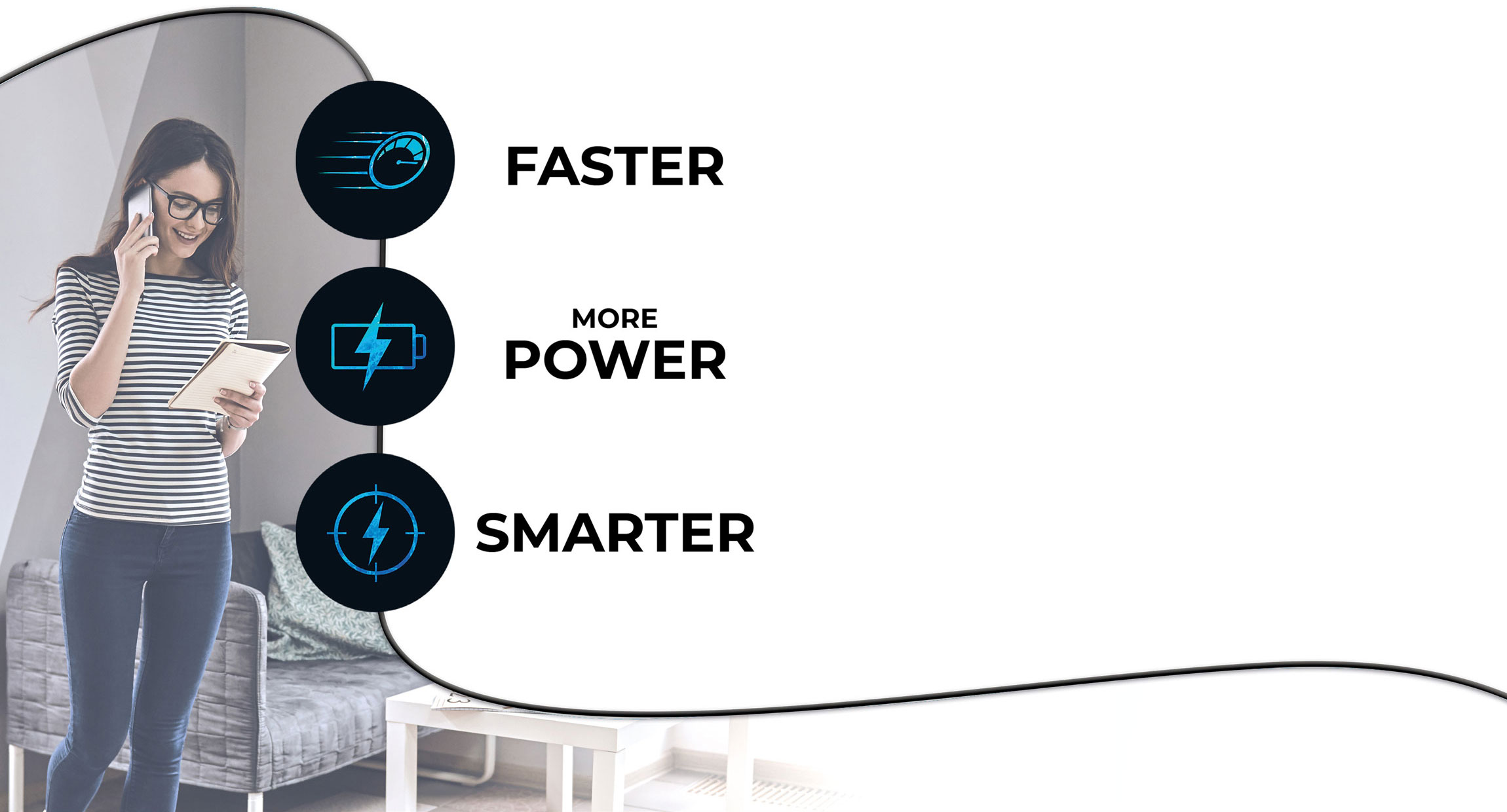 Why Choose Power Delivery?
USB-Power Delivery can fuel up your devices up to 70% faster than standard 5W charging. This means less time plugged in while your smartphone or tablet gets an energy boost. For instance, compatible iPhone models can reach up to 50% charged in just 30 minutes.
Because USB PD supports an output power of up to 100 watts, it can be used to charge a broad spectrum of electronics from smartwatches to laptops. Smartphones and tablets usually require 18W power to charge at high speed, which makes the 18W Energizer®car and wall chargers the perfect charging accessories.
The Power Delivery technology automatically detects the connected smartphone or tablet to deliver the right amount of high speed power through the USB-C port. It ensures safe and tailored charging at all times.

Start benefiting from
the Power Delivery technology
Energizer® PD
wall & car chargers

Energizer®
USB-C charge & sync cables

USB-C PD
enabled device

Start charging faster than ever before with the Energizer® wall and car chargers. They have been designed specifically to charge at high speed all of your Power-Delivery compatible smartphones and tablets.

The latest Energizer® USB-C/Lightning & USB-C/USB-C cables support Power Delivery.

USB-C connectors have been designed to handle the increased levels of power for a smooth charging experience. Simply connect them to a USB-C fast charger to refuel compatible devices at full speed. You can also sync between a smartphone and a USB-C laptop.

As the Power Delivery technology has proven to be successful, it is becoming more and more popular amongst manufacturers.

Starting with the iPhone 8, Apple has made a point to make its new smartphones Power Delivery-compatible. The iPhone 8, 8+, X, Xs, Xs Max and Xr are all PD enabled.

Android-operated devices such as the Samsung Galaxy S8 and S9 or the Google Pixel 2 and 3 also support Power Delivery. Many new Android devices are set to follow this path.