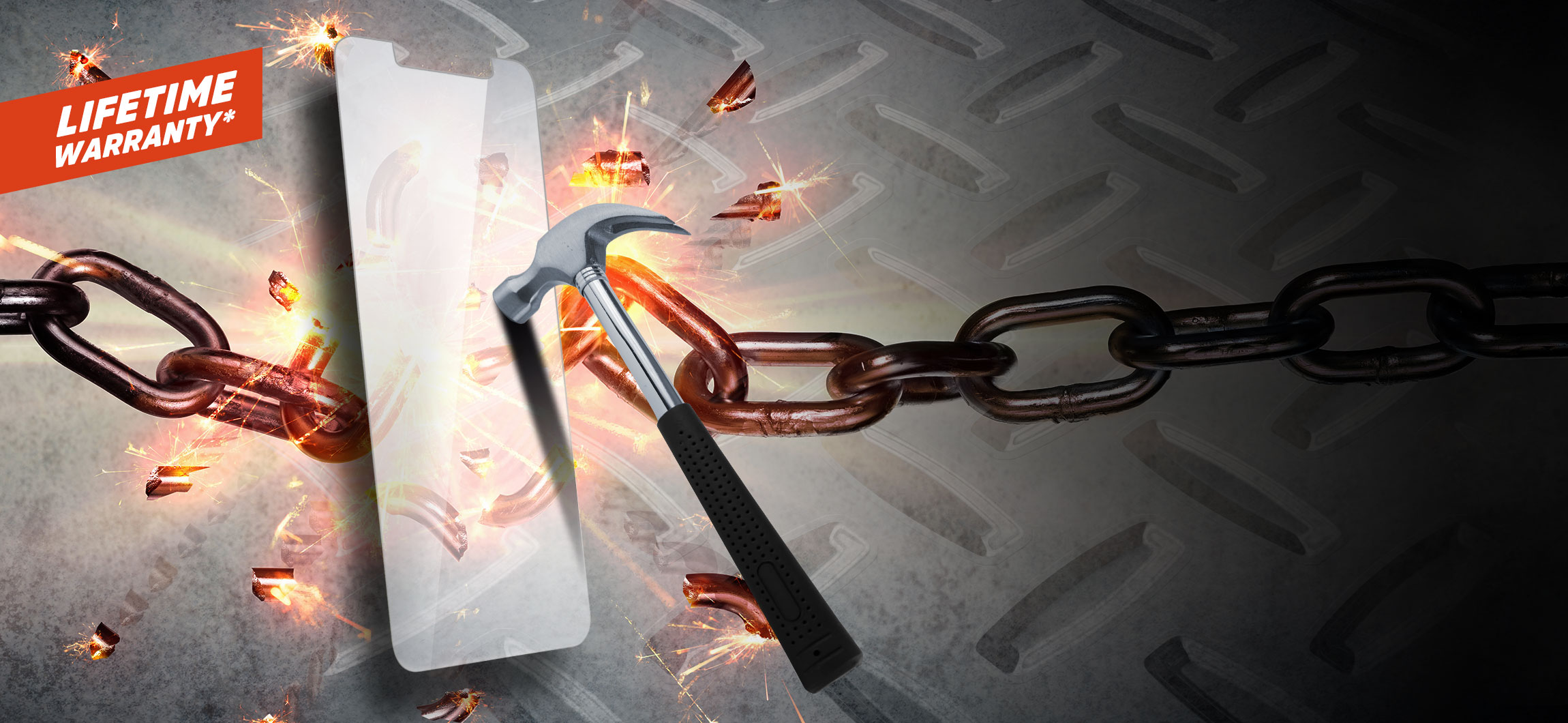 Screen protectors
Unlimited protection
The HardCase screen protectors offer the ultimate shield for your smartphones. Designed with highly resistant tempered glass and a 9H strong surface, they safeguard your screen from impacts, drops and scratches for a lifetime*.
Lifetime Warranty
Set of 5

Premium tempered
glass

Ultra resistant:
9H hardness rating
Ultra clear HD


Oil resistant
to reduce fingerprints

100% touch responsive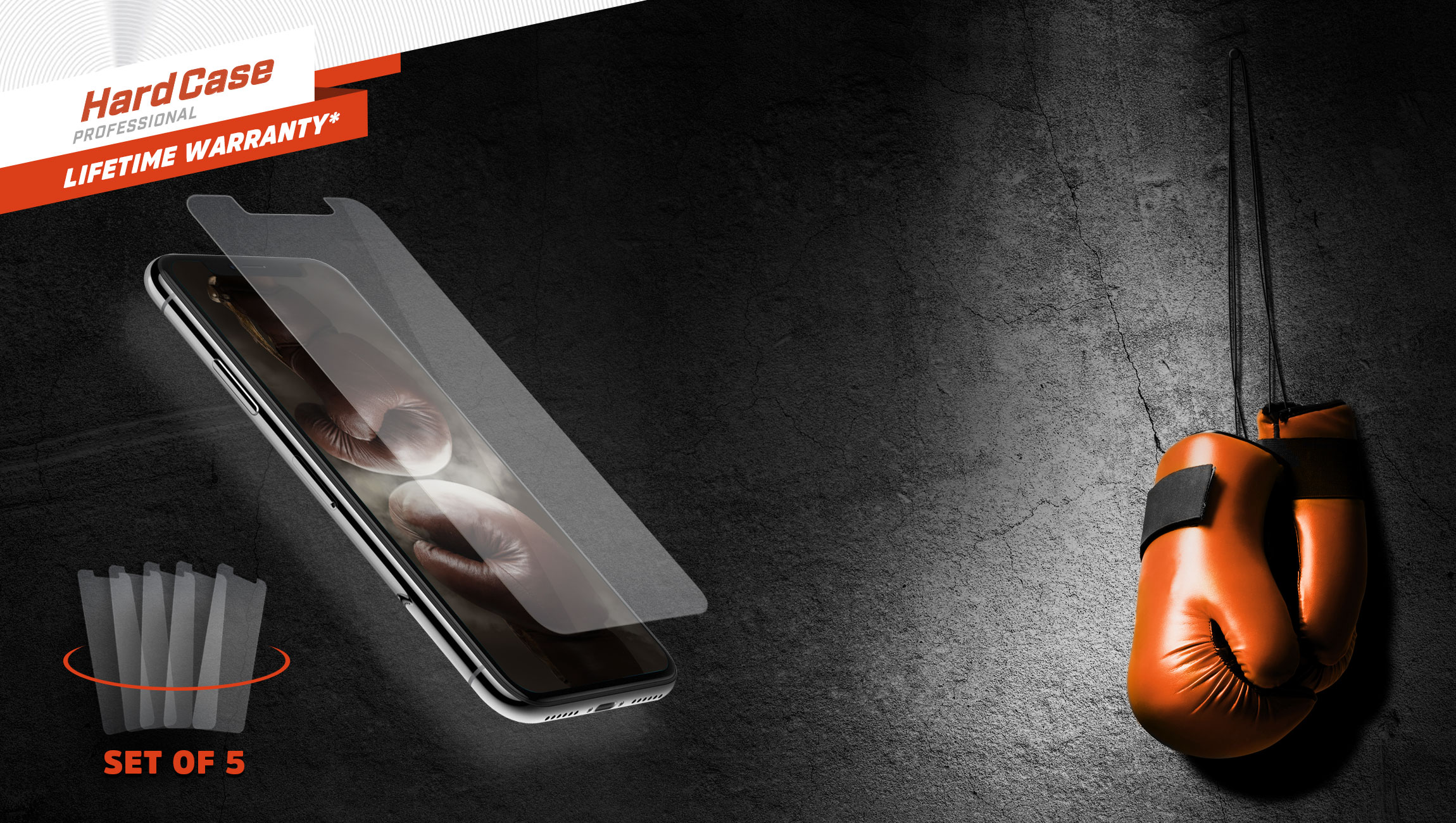 Lifetime Warranty Screen protectors iPhone Xs, Xs Max, Xr
Engineered from durable tempered glass and rated 9H for their hardness, the Lifetime Warranty screen protectors are designed to provide hard-wearing protection for your new smartphone's screen.
Only 0.33 mm thin, ultra-clear and 100% touch responsive, they ensure a smooth tactile and visual experience. Their surface is oil and fingerprint resistant to help keep the screen clean and clear. They come in a pack of 5 to protect your screen for a lifetime*. A tray is included for precise application.
Slim : 0.33 mm
Easy application
Oil resistant