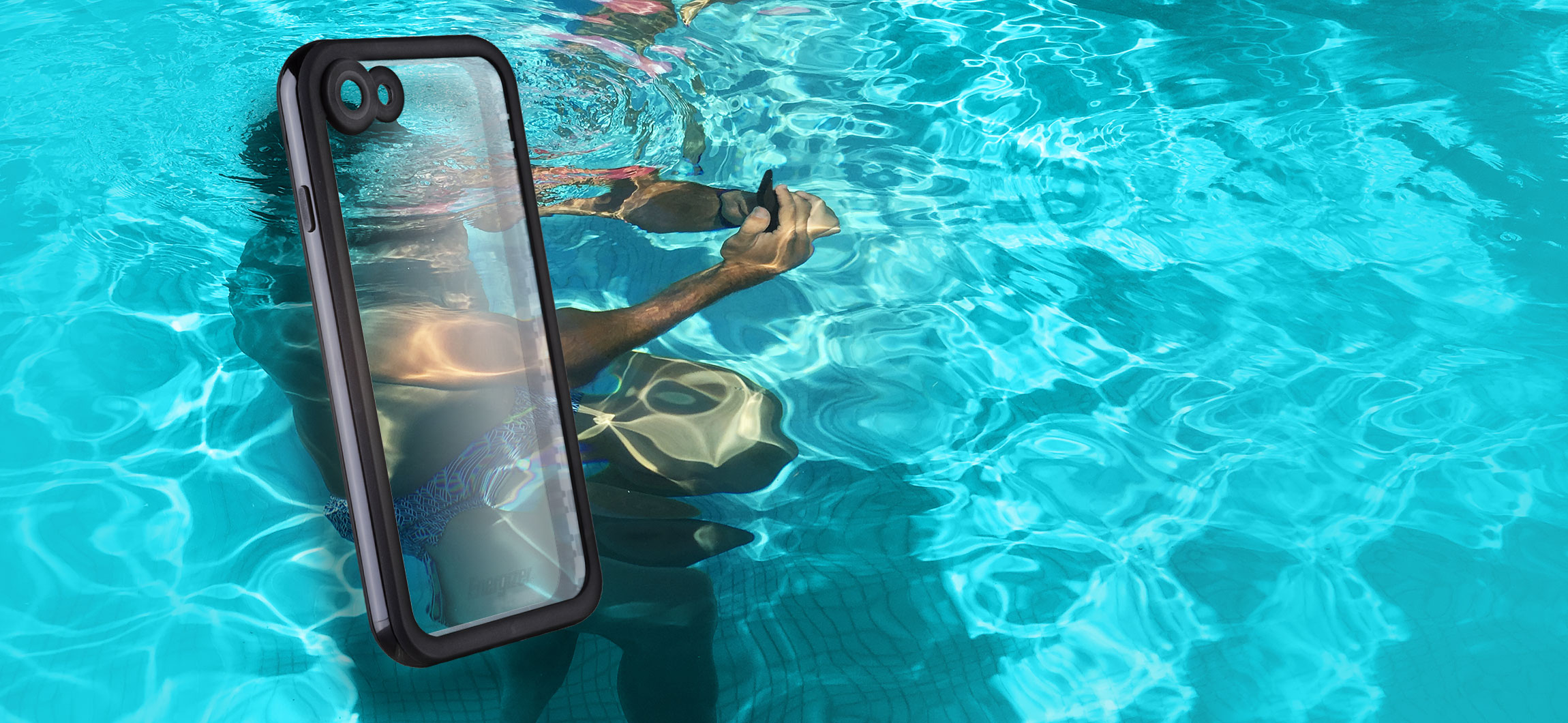 Waterproof and shockproof
Use your phone underwater

| | | | |
| --- | --- | --- | --- |
| | | | |
| 100% waterproof | Resistant materials | 100% touchscreen sensivity | Thin and lightweight |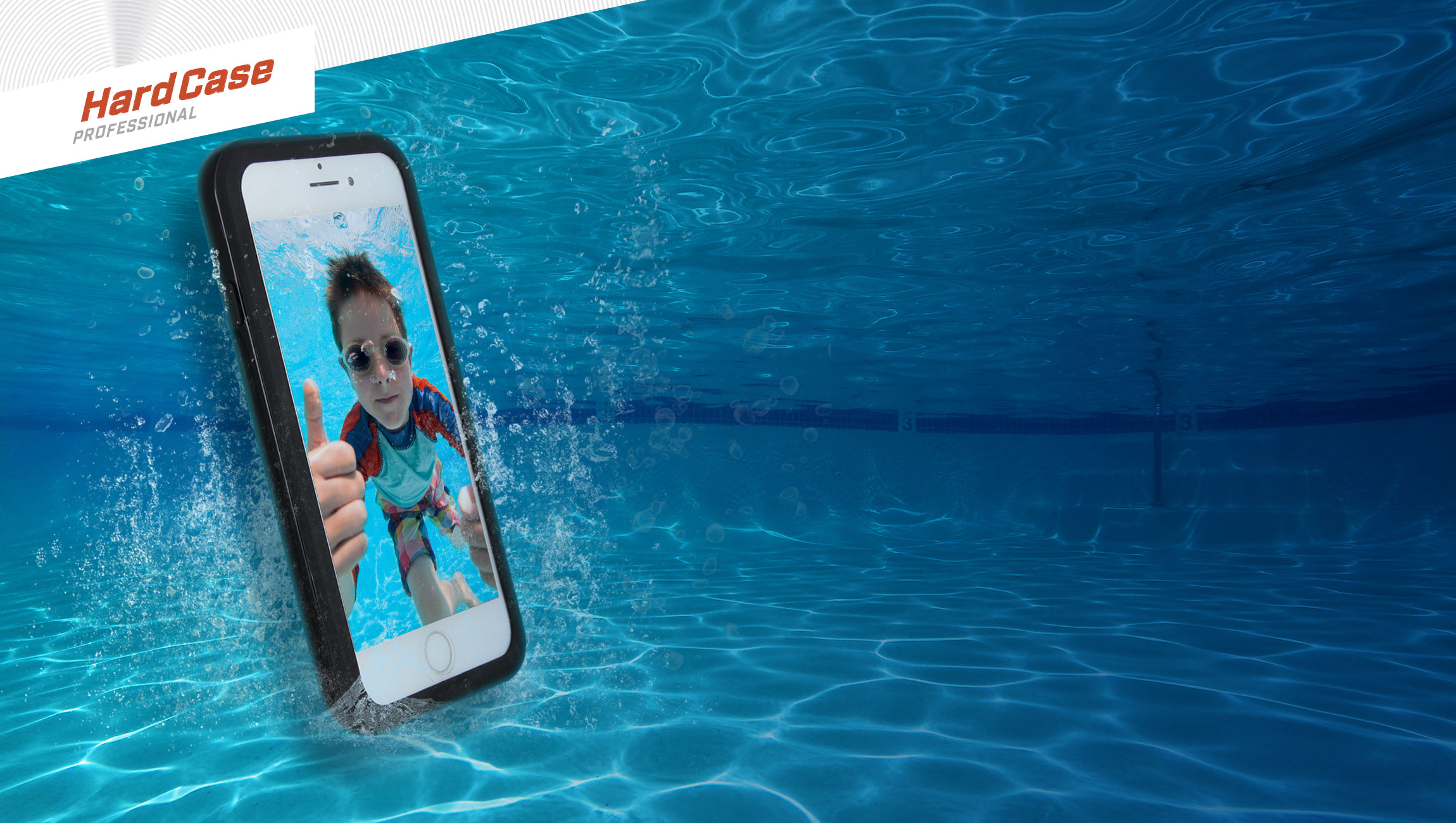 Waterproof and shockproof case
This Energizer® case has been designed to be completely airtight and waterproof so you can use your phone underwater. It is rated IP68 meaning it's fit enough to withstand dust, dirt and sand, and it's resistant to submersion up to 3 meters underwater for up to 60 minutes.
Built to be resilient, the case also protects your smartphone from drops up to 1.2 meters. Very thin, lightweight and with a clean design, this case won't spoil the appearance of your phone.
To use the camera underwater, turn it on before submerging the phone. The volume control is then used to take photos or videos.
Standard

IP68

Drops

1.2m

Submersion

60 min.

Depth

3m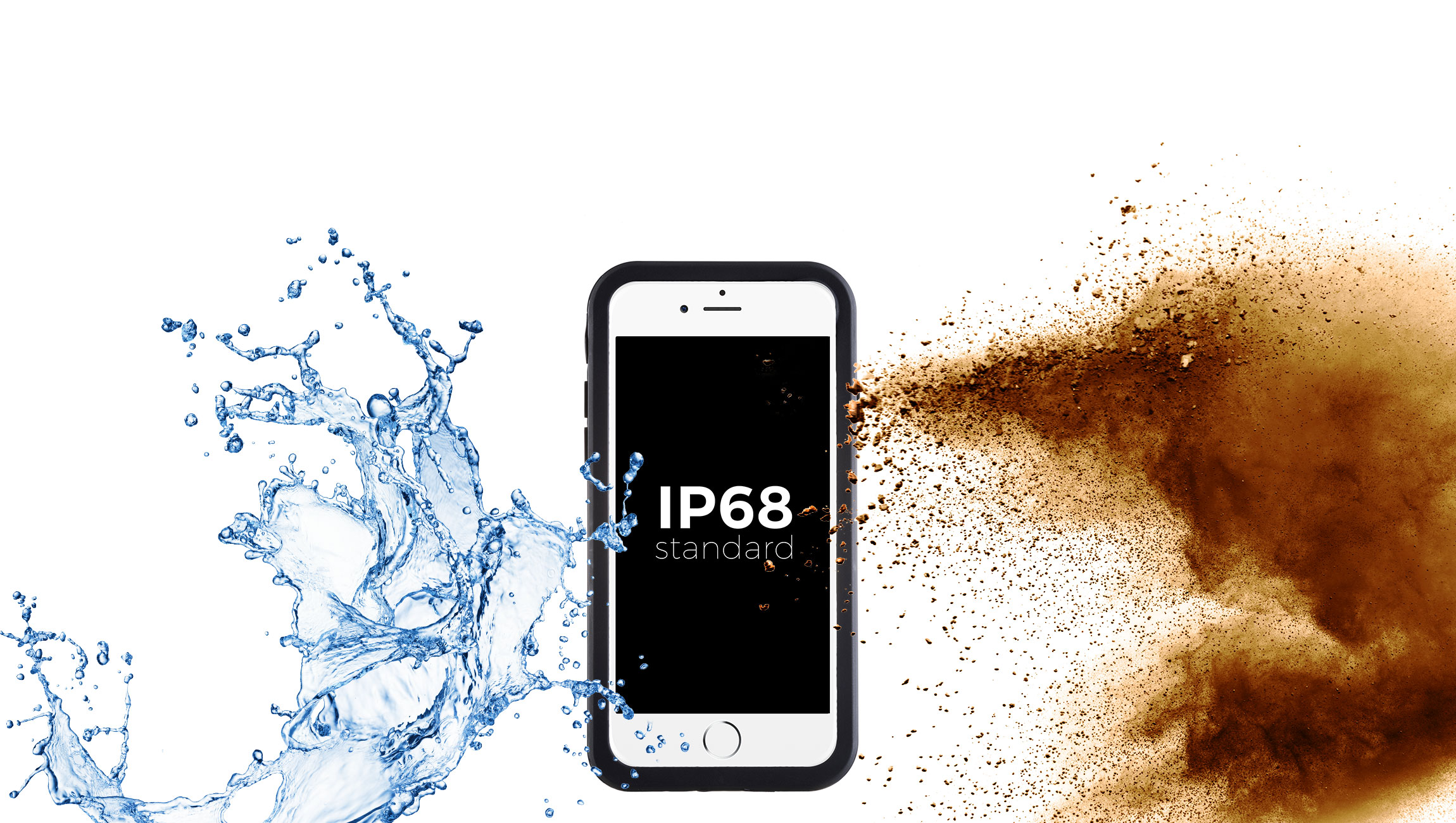 IP68 standard
The International Protection marking (IP) classifies and rates the degree of sealing effectiveness against intrusion from foreign bodies such as dirt or water. IP68-rated, the Energizer® case provides one of the highest levels of protection : it is fully airtight and watertight. The phone it protects can be dropped in a body of water up to 3 meters deep for up to 60 minutes.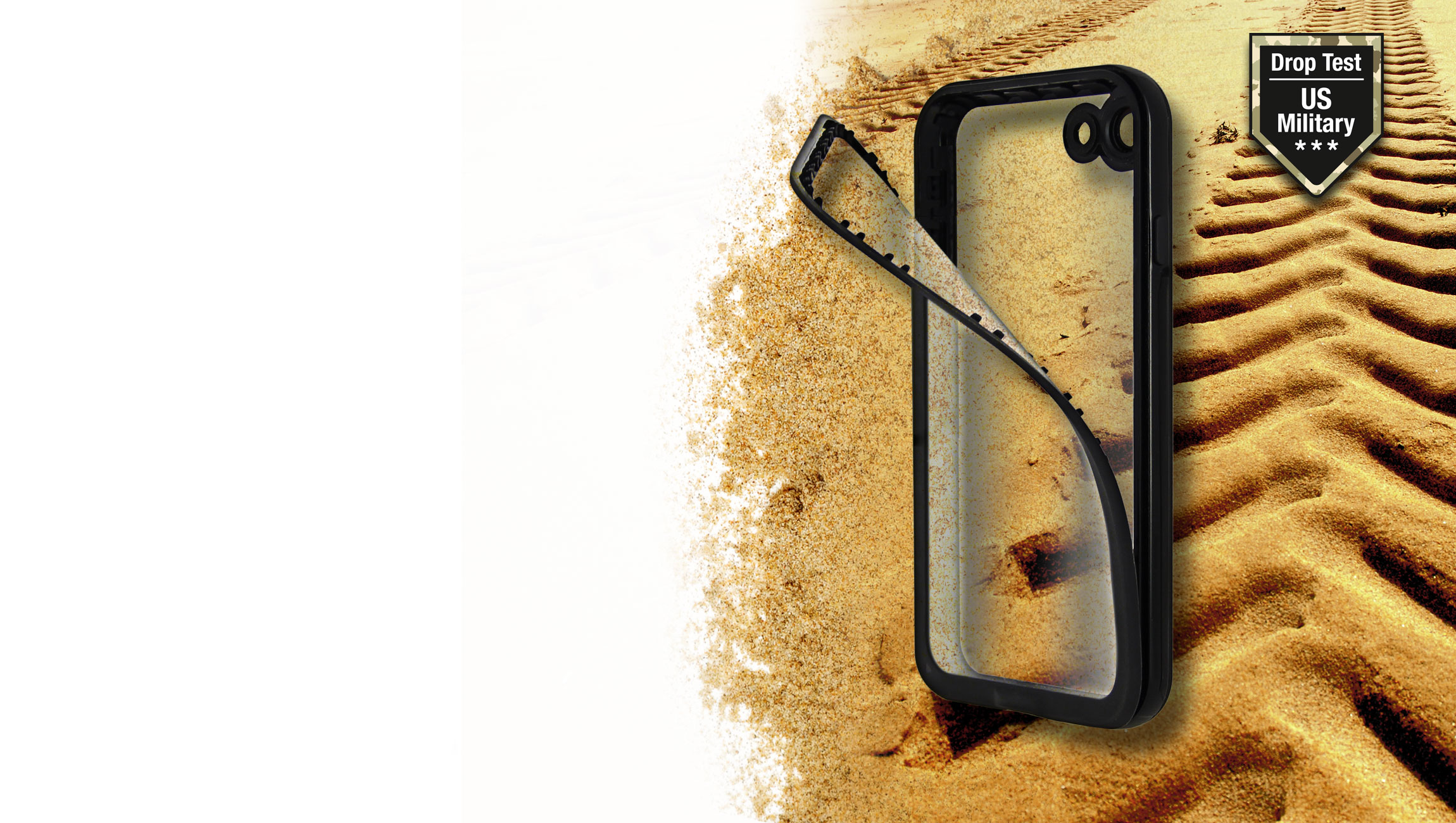 Military Standard certified
All Energizer® cases are undergoing a series of rigorous tests and are certified MIL-STD-810G to guarantee ultimate protection for your smartphone.
Recognized as a quality label, MIL-STD-810G is a standard issued by the US Army Developmental Test Command. It involves a series of different environmental tests to determine the strength of the tested product.
This case is certified to protect your phone from drops up to 1.2 meters.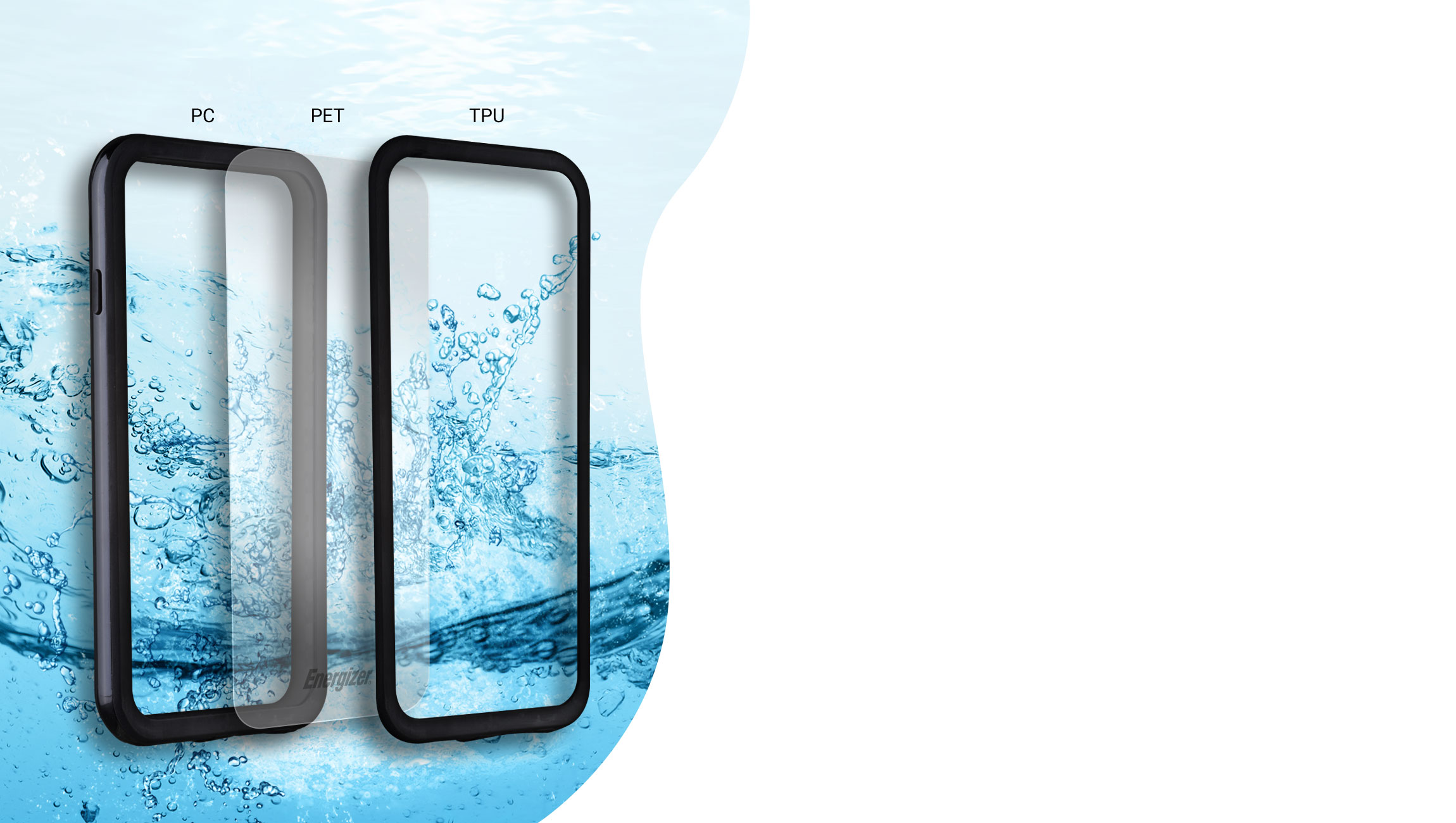 Reinforced materials
The waterproof and shockproof case is made from several layers of resistant materials to best protect your phone:
Polycarbonate:
very strong and heat-resistant solid material
TPU:
flexible shock-absorbing material combined with air cushions for complete protection
PET coating:
on the front to maintain maximum touchscreen sensitivity