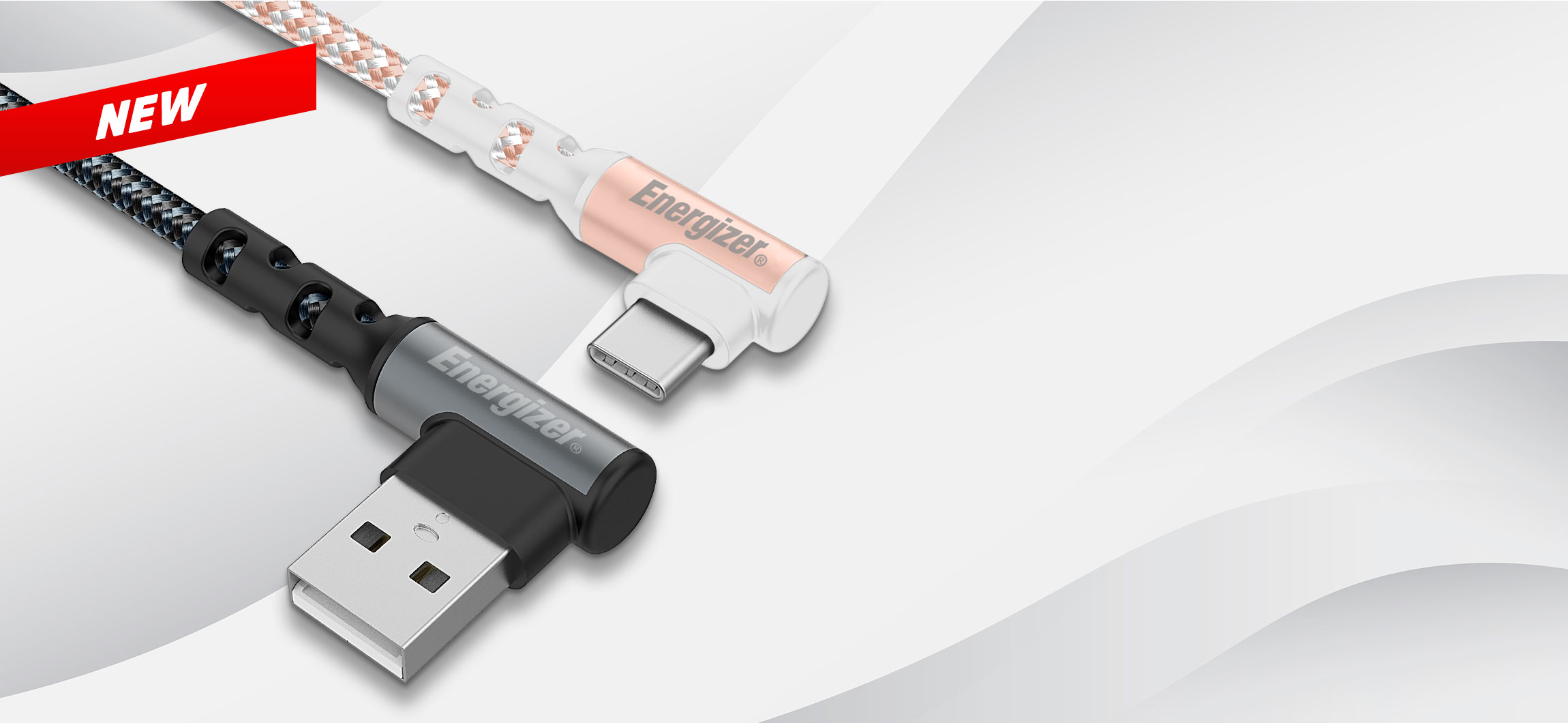 90° Metal Bicolor *New*
Resistant, practical and beautiful

| | | |
| --- | --- | --- |
| Ergonomic design | Metal connectors | Braided cables |
| | |
| --- | --- |
| Extra long | Connector options |
High resistance...
An additional layer of protection has been added to the Lightning and USB ends to improve durability.
Nylon braiding is where strands of nylon are intertwined to create additional stronger strands or cables.
Nylon when used in this creation process is structurally more stable than alternative plastic counterparts.
The new Energizer elbow cable does not fray and has excellent moisture resistance, chemicals to oils, and extreme weather conditions.
Thanks to this unique texture, the cable does not permanently bend.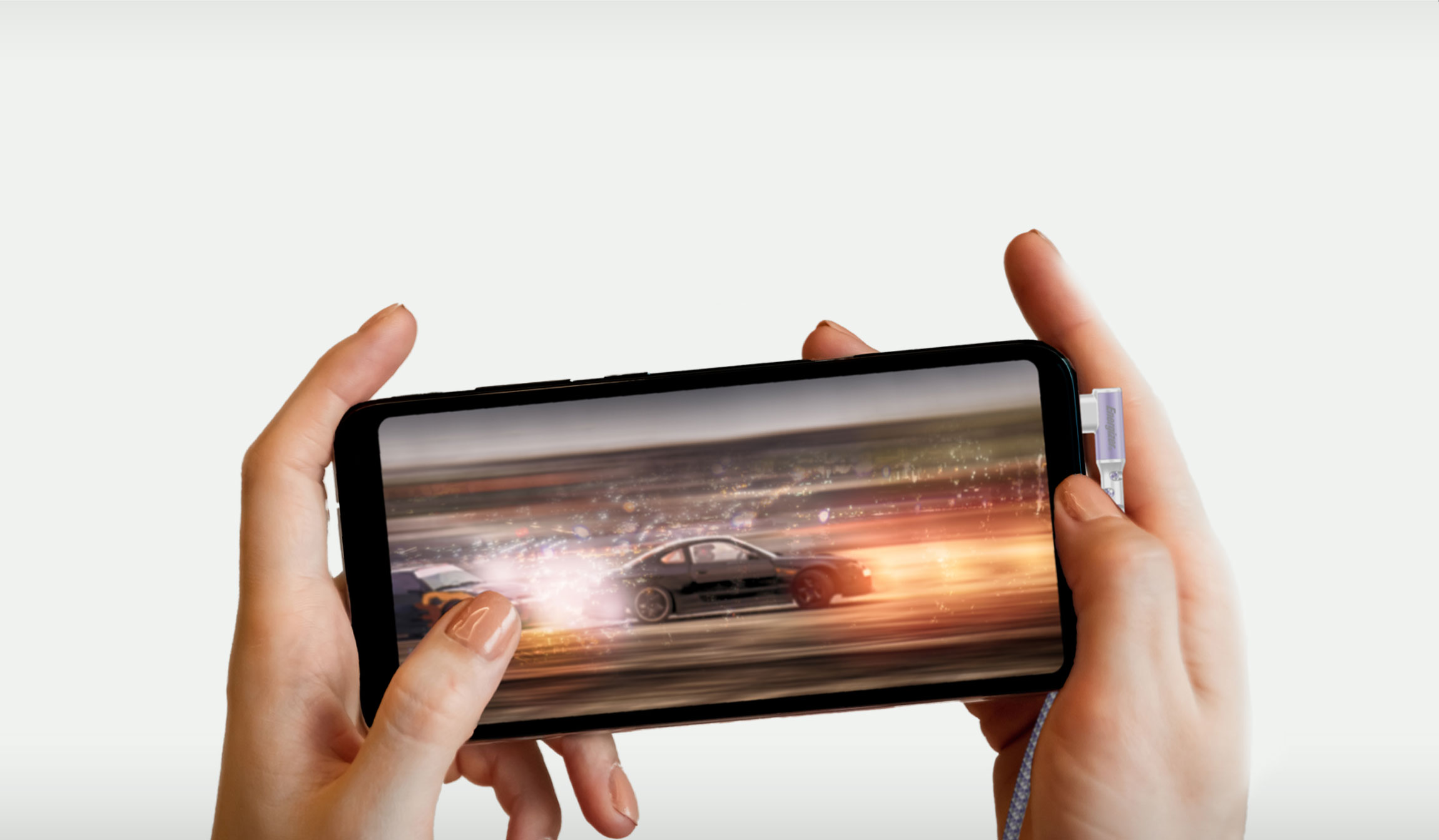 90° angled
The 90° port is perfect to avoid bending the cable during charging. This design is perfect for gamers, who could play games comfortably while charging.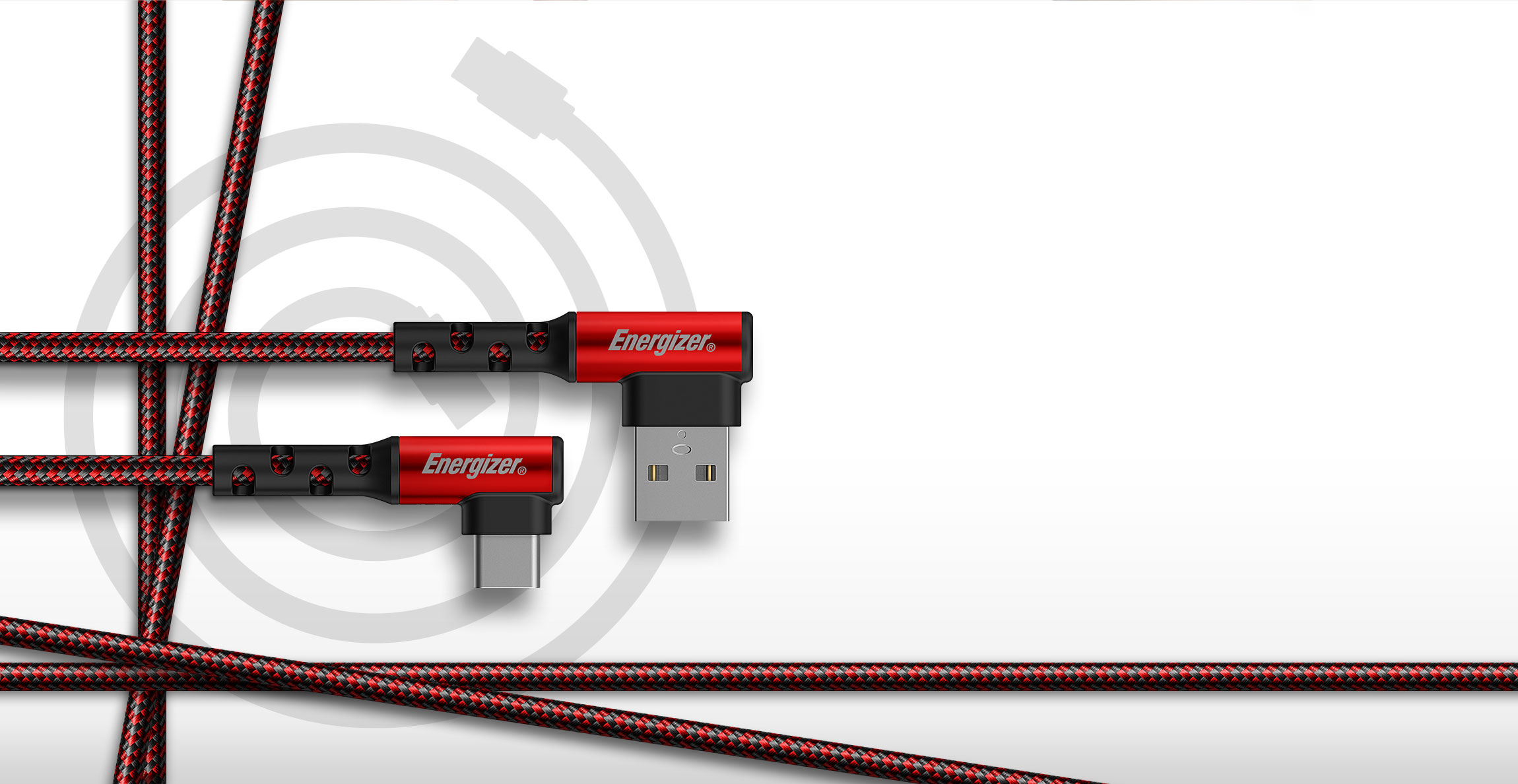 ...that never stop.
Sit comfortably on the sofa or in your office chair while your phone is plugged in. This 2 meter cable is longer than standard cables to make it easier to use the smartphone while charging.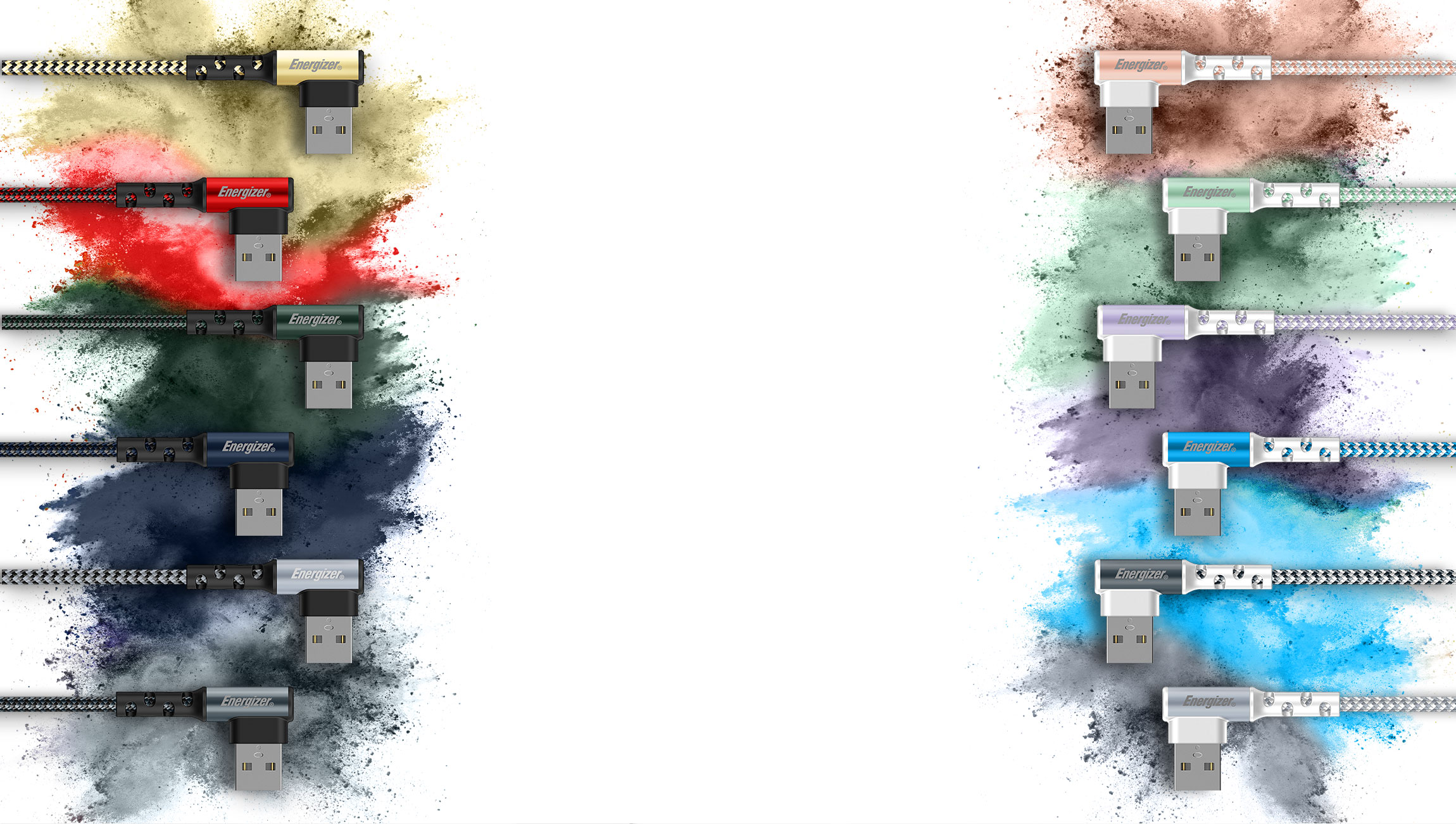 12 trendy colours
Besides being resistant, the new range of 90° cables
offers its customers a wide choice of colors.
Indeed, the colors influence us.
More than 12 colors have been created for you.
These cables fit perfectly with your electronic devices.
Colors are part of the trend.
The colors speak to our emotions: purple, gray, pink, blue, green...
you just have to choose the color according to
your mood and you'll be amazed at the result.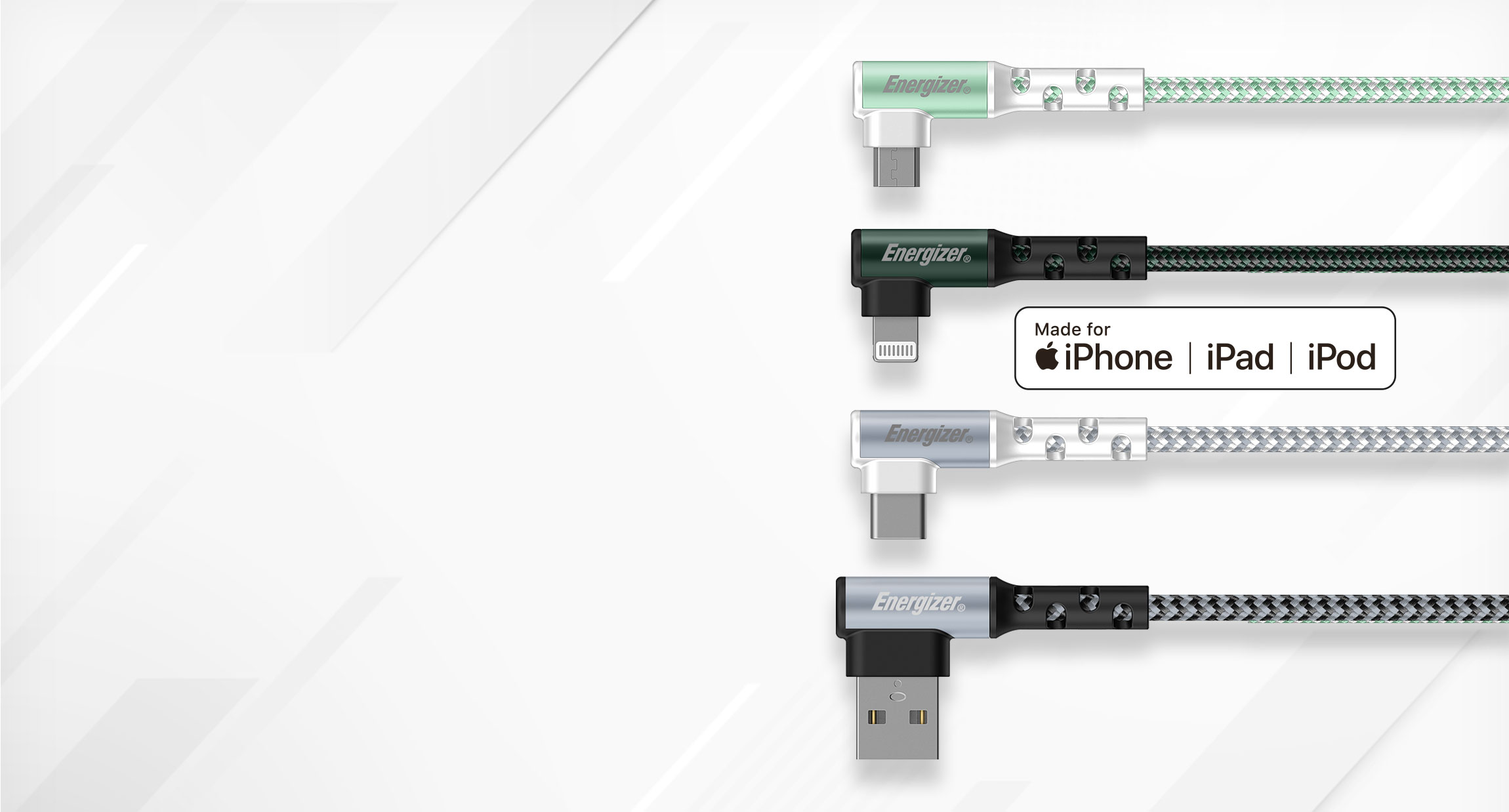 5 connector options, choose yours:
USB-A or USB-C
to
USB-C
USB-A or USB-C
to
Lightning
USB-A
to
Micro-USB