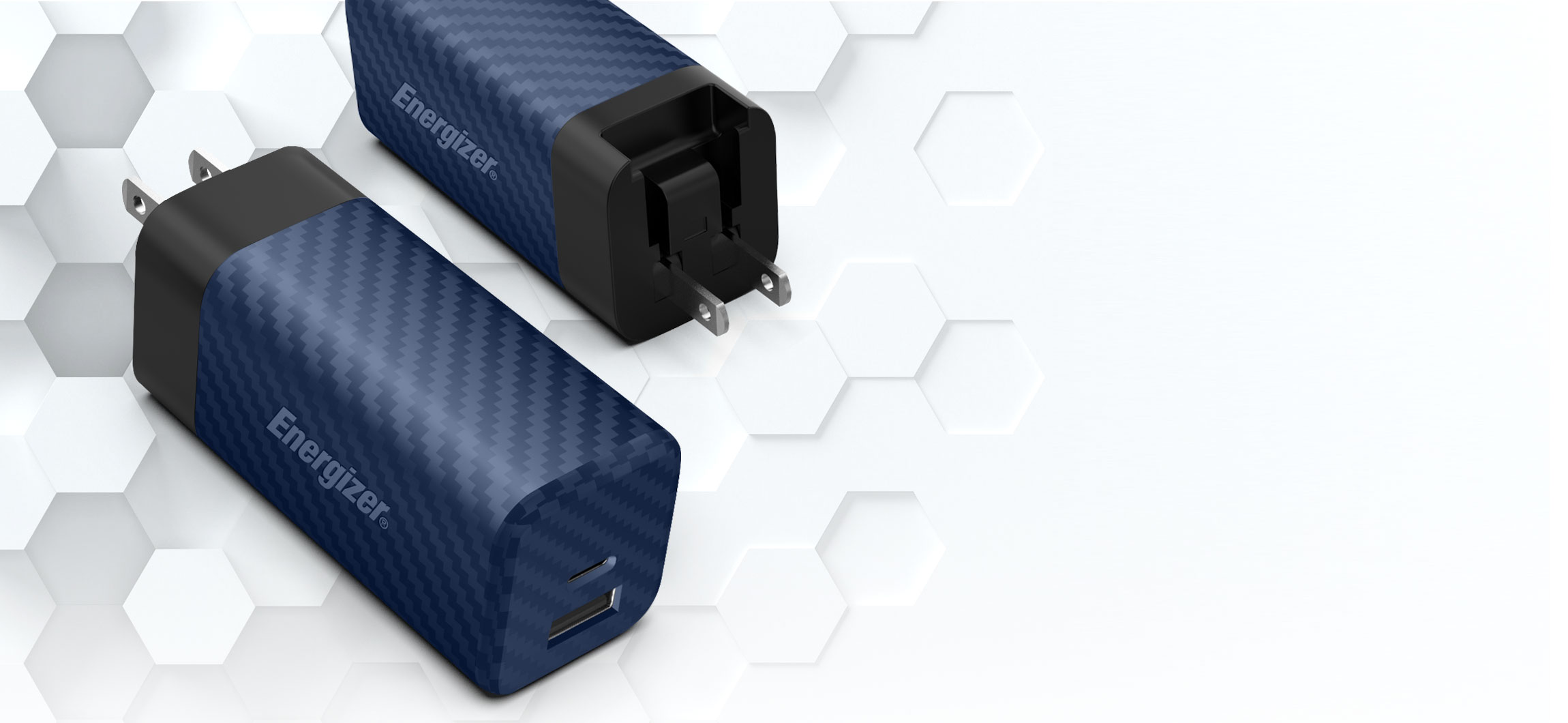 Power Delivery GaN chargers
Super fast & ultra compact


| | | |
| --- | --- | --- |
| Ultra compact | Fast charge | International plugs |
| | |
| --- | --- |
| Premium design | 7 various colours |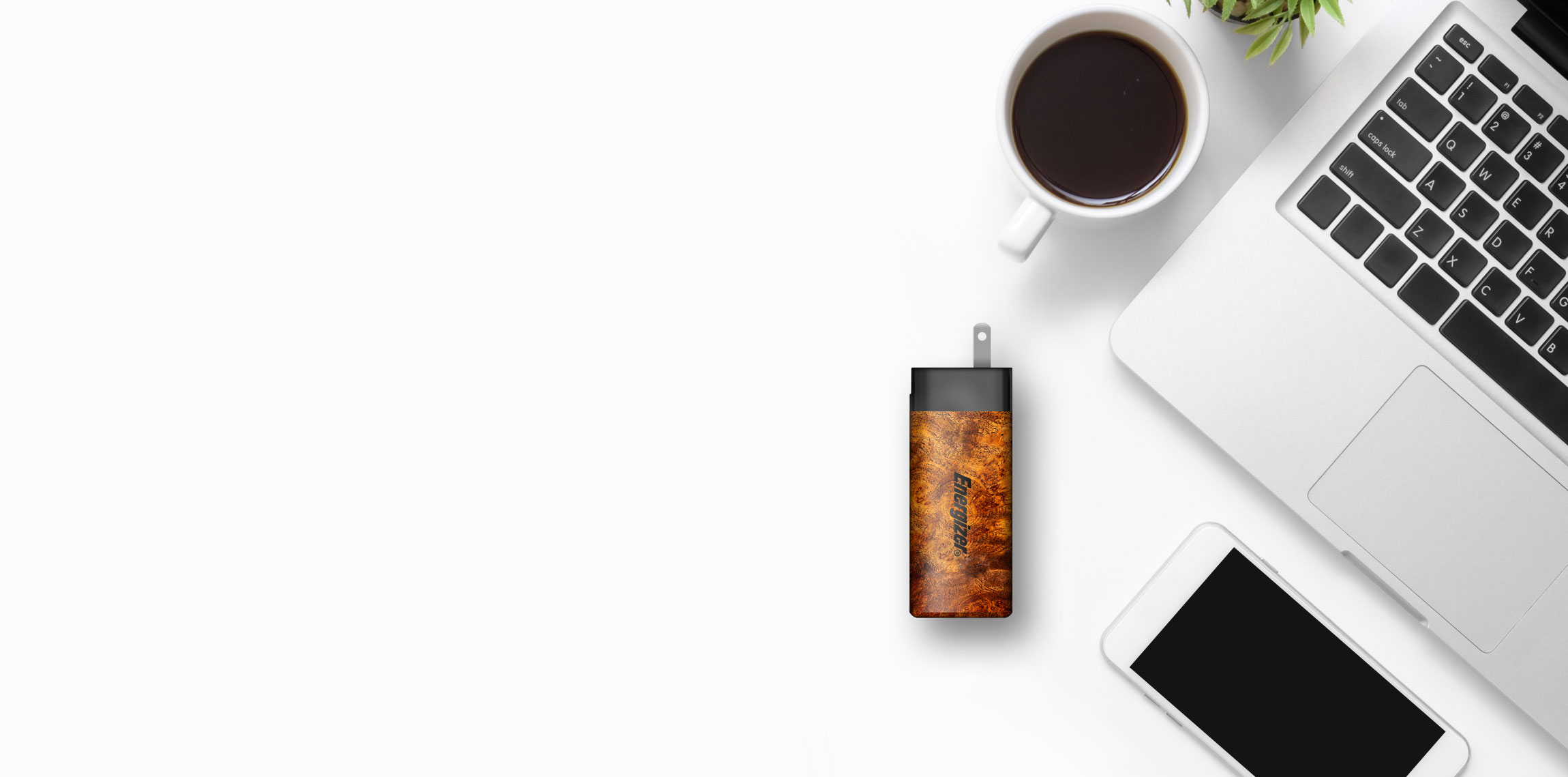 Ultra compact
By using GaN (gallium nitride) technology, Energizer® creates more efficient chargers.
This technique reduces heat, increases power capacity and reduces the final size of each product.
This new line of Energizer wall-mounted chargers is one of the smallest on the market.
Super fast charge
These chargers recognize your devices: gaming consoles, tablets, laptops, smartphones, and charges it at the maximum speed thanks to the last generation of charge: «USB Power Delivery».
Power Delivery brings more intelligence to the charger and enables the detection of the device connected to it. This allows the charger to deliver the precise amount of power needed to charge it in the shortest possible time.
*Than Energizer® 1A charger on a battery at less than 10%.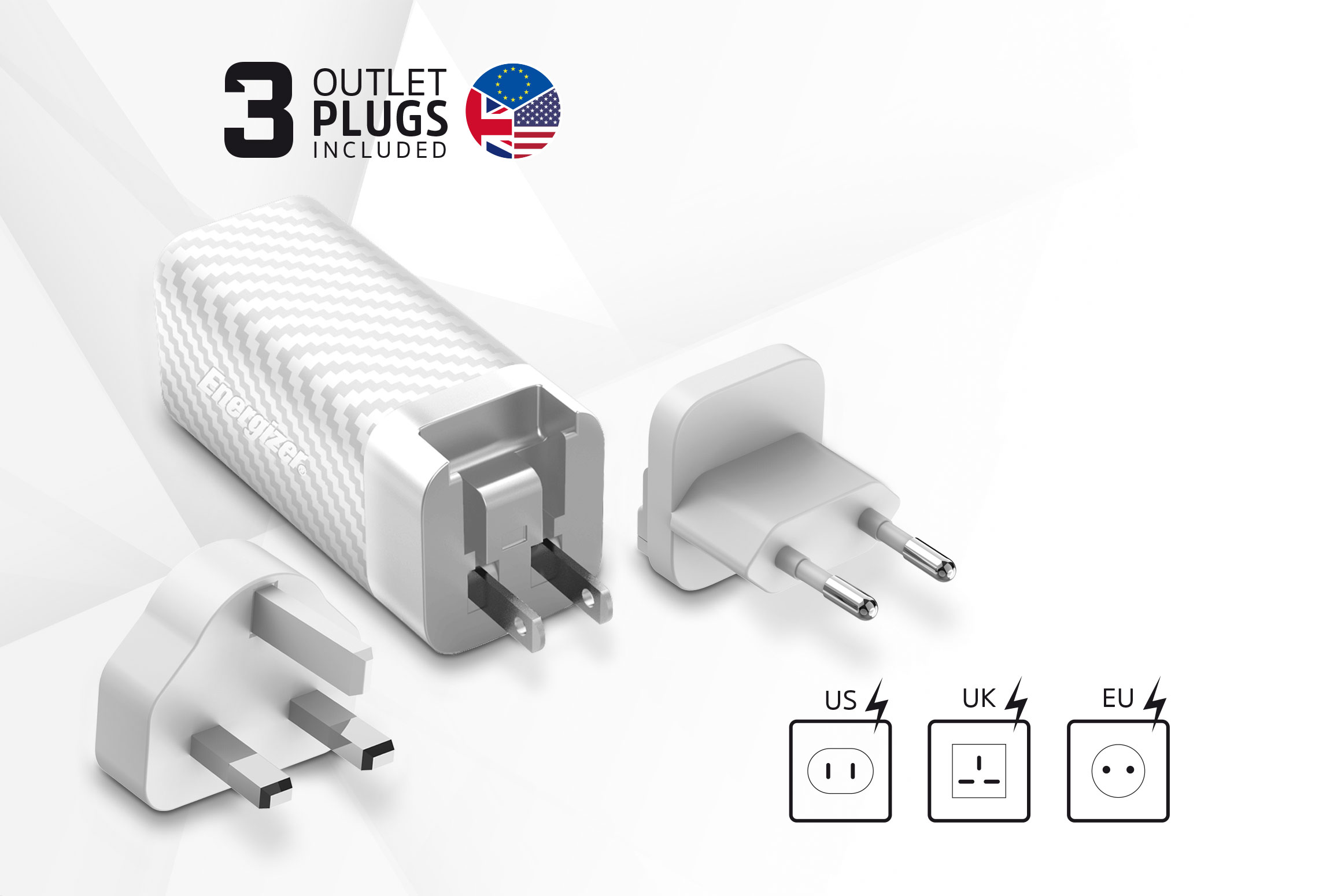 International
Energizer® Power Delivery Chargers will follow you around the world with 3 power outlet plugs included:
1 x US plug - type A
1 x EU plug - type C
1 x UK plug - type G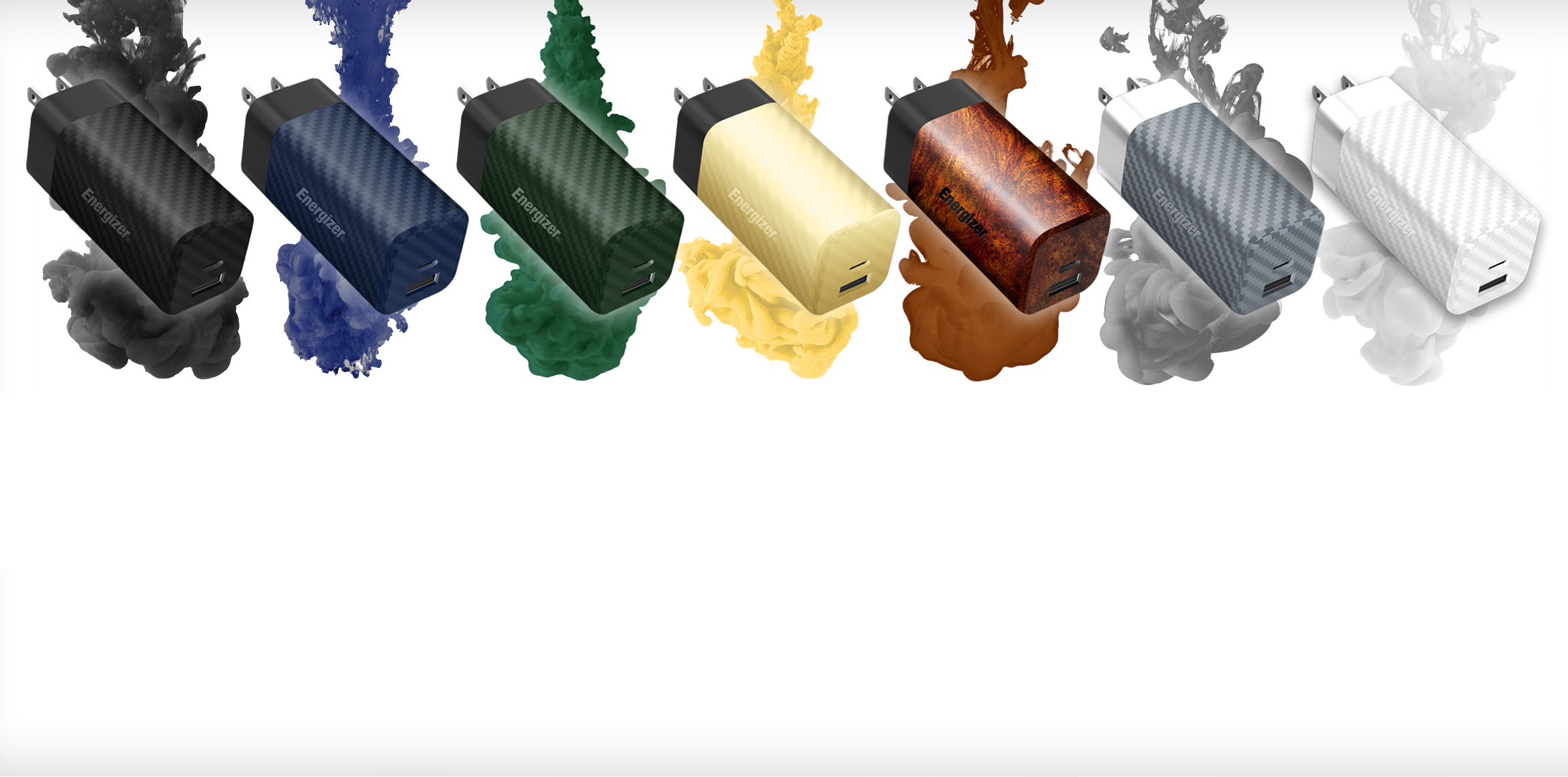 Elegant and original design
You have choice between 7 colours to charge your devices with the style that suits you:
Discretion with black.
Touch of color with green or blue.
Light with white or grey.
Shine with gold.
Elegance with walnut burl.